How car rental business fulfills corporate companies travel needs ?
Many corporate companies take care of employee travel needs, may it be from airport to office or from their abode to office location. Some companies depend on travel departments that cater to all travel obligations. Who takes care of the fleet? How much organization time and money is spent on transportation?
One stop solution for this is outsourcing transportation to travel agencies or car rental companies. Car rental business with numerous well-maintained vehicles in hand provide mobility.

Let's dig deep to see,
how a car rental business manages corporate travel needs:
Car rental agencies are responsible to make daily travel of employee convenient and on time. They ensure safety and punctuality together resulting in better productivity level. Fixed transportation charges apply according to distance travelled or per route. This helps corporate companies to estimate travel expense accurately.
Association with car rental agencies, brings a fleet of luxurious cars as per requirement. You can avail desired comfort and services at affordable price. From luxury sedans to MUV and SUV all high-end cars along with well-trained chauffeursprovide unmatched service.
Airport pick-up and drop is a regular necessity for employee travelling on business trips. To facilitate this corporate companies can make online booking and need not track the travel expense back and forth. Most car rental companies implement software integrated with accounting tools to handle business activities.
Often corporate executives need to travel locally for meetings, conferences, summits, etc.Car rental agencies provide premium cars for such specialoccasions. You can get customized rides with multi-stop and wait options.
Outstation trip packages for a fixed or variable duration are also offered for corporate companies. Rental agencies provide well inspected and clean vehicles for such trips. They also ensure that cars have proper insurance coverage to avoid any hassle during travel.
Car rental companies with few or many fleet adopt digital solutions to manage daily challenges and also administrative tasks. Separate account manager is assigned for each client to take care of their transportation requirements. Corporate car rental software integrated with highly sophisticated tools to handle account, billing, tracking, online booking, drivers, book-keeping to assist corporate companies as working travel partner.
Car agency streamlines the booking process for employees based on corporate travel policy guidelines. They can even make booking on corporate companies behalf, saving traveller's time assuring compliance with travel policies of each client.
Car rental business help corporate companies financially to develop travel budget. With the established relationships user can negotiate discounted rates or demand for more travel amenities than a corporate company might get on their own.
Car rentals Software provide constant support 24/7 to handle any kind of inevitable disturbance in travel plans. Clients can access customer service day and night bringing satisfaction to all connected to corporate travel program. Any kind of vehicle maintenance issues are quickly handled.
Many car rentals provide travel package to make business travel convenient and economical. It includes daily/weekly/monthly packages coupled with impeccable services to get the best-of-ride experience to all corporate staff. Choosing a long-term travel package will save a lot of money.
Car rental agency cater to the travel services of valuable top-level management, corporate guest and foreign delegates. They have pool of experienced drivers, who are dedicated & courteous to their travelers. Some of the services include pick-up and drop to airport, moving around the city, visiting factories or client places, etc.
In conclusion
Focusing on car rental agencies helps corporates to reallocate the travel budget to business growth, client development, etc. It is not necessary to employ in-house staff who spend more time fussing around travel arrangements. Up-on outsourcing all your travel needs a dedicated travel manager can accomplish all tasks efficiently.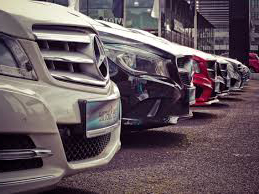 The bottom line is choose a perfect car rental company that provides web solution for your corporate mobility.